Esperanto the new Florida State Champion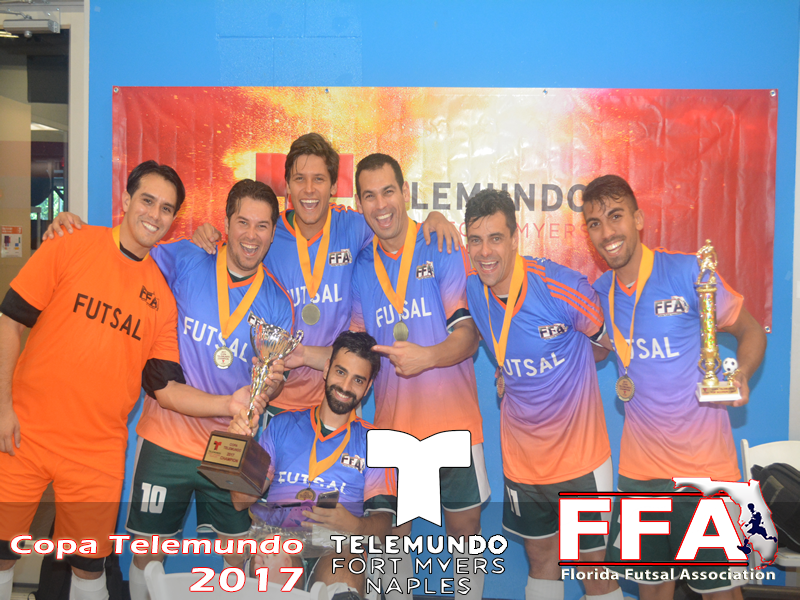 Naples, FL. – The State Cup final "Copa Telemundo" came to the end last weekend when Esperanto from Plantation beat Florida Crushers from Fort Lauderdale.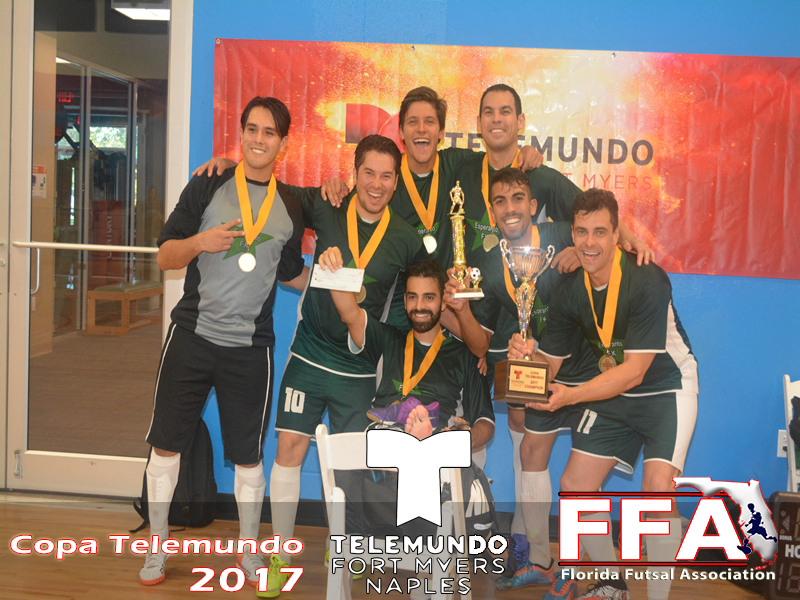 The Naples YMCA hosted the final where the Crushers and Esperanto, most of them Brazilians, were measured to define the title of champion of the State of Florida.
The red team, Florida Crushers very well organized in all its lines and with the rotations systems pushed back Esperanto and scared leading with a score 4-1 right from the beginning of the game.
Already in the second half when Florida Crushers had the control and dominated the game, Esperanto reappear and tied the match 4-4 when the score board marked 12 minutes and 47 seconds to play. Only 17 seconds elapsed and Vinicius Costa scored and put the Crushers up again in the score.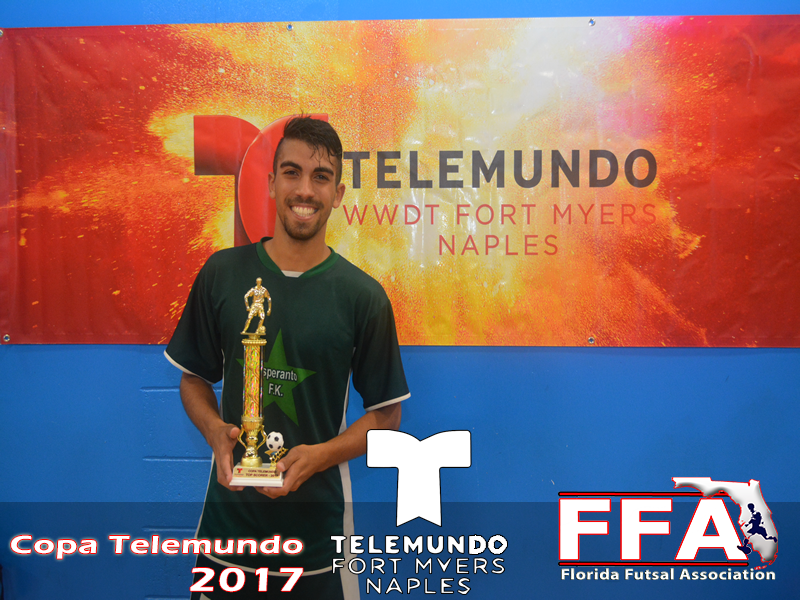 The top scorer of the tournament had not appeared yet but when his team needed him, Diego Santos #7 from Esperanto that not only appeared to score a goal but he opened the path for his team to score four goals in seven minutes in the worst moment for Florida Crushers. The red team was very into the game until the last 10 minutes of the second half.
Now the partial score is 8 – 5 with only three minutes more to play when Crushers score and looks that the team will tied the game because of the intensity of their players to go for the victory, but Santos reappears scores and sealed the victory of 9-7 in favor of Esperanto.
Esperanto gets its first championship as State Champion. While Florida Crushers had to settle for their runner-up title for the third consecutive year.
Diego Santos of Esperanto became the scorer of the tournament with 28 goals.