Copa Telemundo Final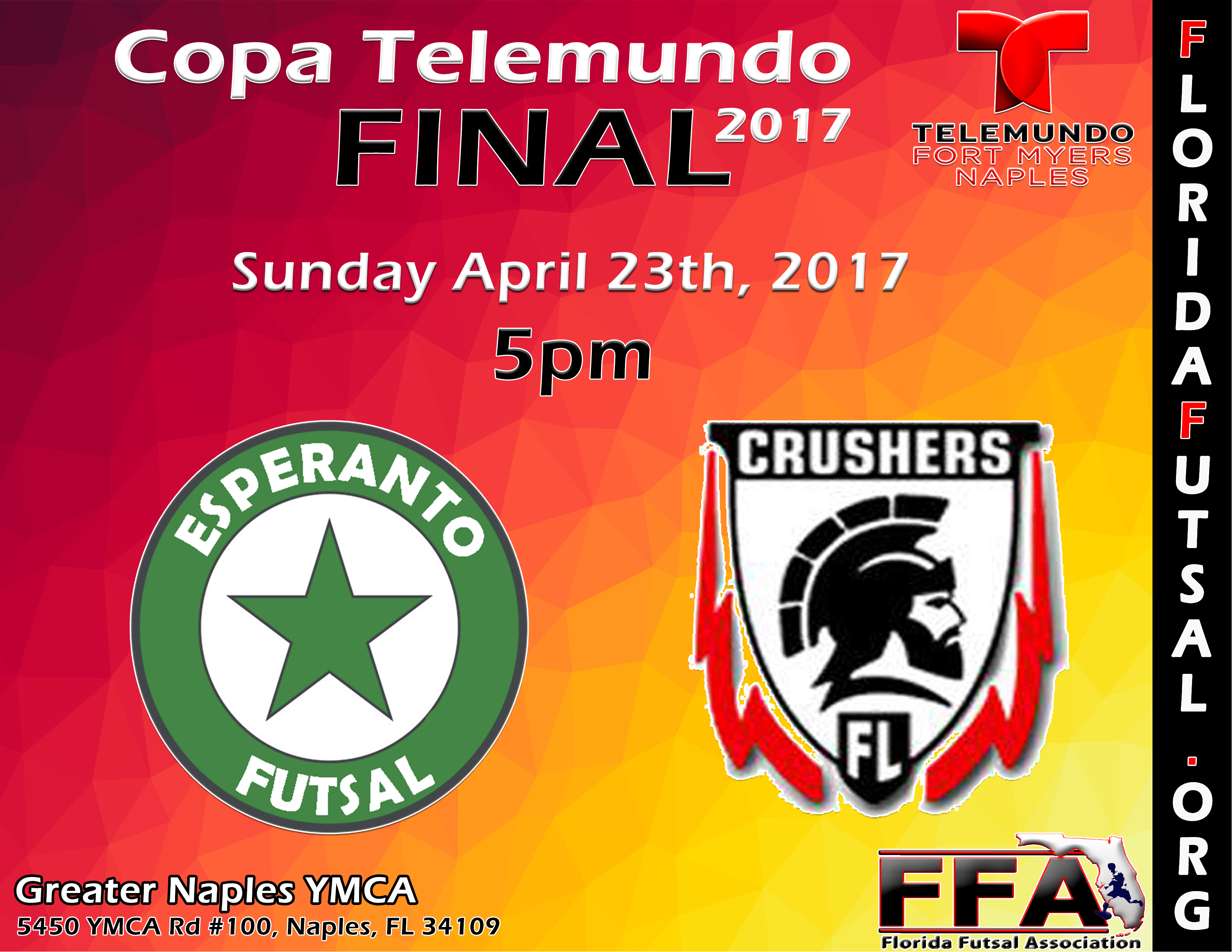 Copa Telemundo 2017 final will be play in Naples, Florida in the Greater Naples YMCA at 5pm. Come and watch the two top futsal club in the State of Florida.
One of them will be the new Florida Champions. Florida Crushers have been in the final the last two year and never have the change to take the championship.
Esperanto is the first time participating in the State League and they will put the effort to take the trophy home.
Who is going to win? Share your thought..