U.S. Youth Futsal will mandate background checks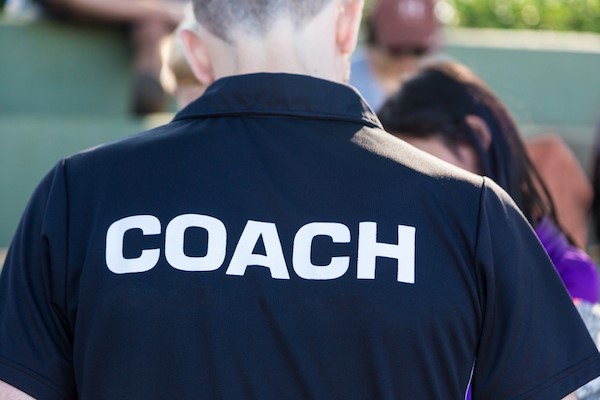 OVERLAND PARK, KS, August 6, 2018 – Power of Protection: United States Youth Futsal (https://www.usyouthfutsal.com) will require comprehensive background checks for the upcoming 2018/19 season
As of August 6, 2018, U.S. Youth Futsal (USYF) will mandate background checks for all registered coaches and team managers as part of the organization's focus on player safety.
"At US Youth Futsal, we want to do everything we can to keep our players safe," said Jon Parry, Executive Director and founder of USYF. "Our goal is to develop players and this can only truly be accomplished in a safe environment. As a parent, I know how important peace of mind is and it is important to know that USYF coaches have all been carefully screened by a comprehensive background check. As a national organization, we are proud to require that our coaches pass an in-depth background check before they coach any of our 50,000+ players."
US Youth Soccer / Cal North settled a lawsuit filed over failing to have mandatory background checks and the youth athletic world has been rocked with the convictions of serious predators. "It is unfortunate that today's parents have to confront these issues," said Parry. "We want parents to have the peace of mind that coaches at USYF have been through a national background check."
"U.S. Youth Futsal is committed to protecting the youth that they serve and we are honored to play an important role in that effort by providing a new level of comprehensive risk management support. The U.S. Youth Futsal background checks will search the largest amount of criminal record data in the industry today," said David A. Stinnett, President & CEO, Reference Services, Inc.
"In addition to providing the best background check, our goal at Reference Services is to educate sports organizations with critical knowledge so they can mitigate risk in their organizations and utilize best practices," added Stinnett. "This knowledge translates into empowered organizations who can protect themselves and make the right decisions to protect our youth."
The mandatory background checks are part of the U.S. Youth Futsal (USYF) new Player Safety Initiatives. USYF continues to take a leadership position in the youth sports' world and offers programs for players of all levels including Futsal I.D., International Teams, Coaching Education, Referee Development and the newly launched USYF Academy program providing comprehensive training for elite players.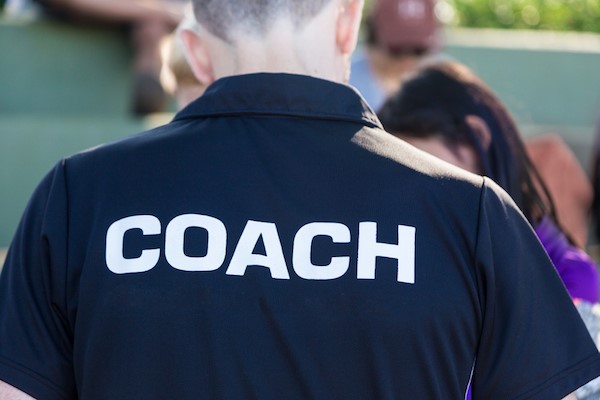 WHAT DOES USYF BACKGROUND CHECK COVER?
Organizations like USYF with coaches all over the country have a moral and a legal obligation to provide a safe environment for those that they serve.
Every organization has to decide what type of background check they want to require. Some national and state organizations restrict their background checks to just one specific state or area — others use less comprehensive database searches or only do them every two years.
The bad news is that there isn't a standard screening protocol that all organizations abide by and the variation.
ACCORDING TO THE NATIONAL CHILDREN'S ASSESSMENT CENTER:
Most child sexual abusers are men and can be respected members of the community drawn to settings where they gain easy access to children like schools, clubs, and churches. They come from all age groups, races, religions and socioeconomic classes.
Most victims know and trust their abusers.
It isn't strangers our children have to fear most. USYF sets a high standard with their Player Safety Initiatives and we want everyone to know that all background screening companies are not the same. USYF has selected REFERENCE Services (RSI) through Stack Sports/U.S. Soccer Connect for Background Checks.
What does the USYF Background Check Cover?
They expertly uncover criminal records and other important information that other companies routinely miss. REFERENCE Services' Nationwide Criminal Search is made up of over:
• 500 million records from over 1200+ sources, including Departments of Correction (DOC)— the search identifies state felony convictions, including incarceration.
• National, international, state and federal searches including the U.S. Sex Offender Report is included.
• The USYF background report identifies sex offenders by searching records in all 50 states, Washington, D.C., Guam and Puerto Rico. With over 100,000 sex offenders in the U.S. frequently on the move, this information is critical for every employer, regardless of position or industry.
• OFAC Patriot Act Search (Office of Foreign Assets Control), OIG (Office of the Inspector General) & Other Key Sources — Included with Nationwide Criminal Report are also searched.
The background check also includes a powerful high-speed search of U.S. and foreign sanctions and watch lists including the Office of Foreign Assets Control "OFAC" Patriot Act Search (Office of Foreign Assets Control) as well as the FBI Fugitive List, OIG – Department of Health & Human Services Exclusion List, and Interpol's Most Wanted.
At USYF, we want to create the most positive player development environment possible — we want to instill a passion for the game, inspire our players and share the joy. We can only do this when we are all in a safe environment.