Iran eliminated Brazil and made history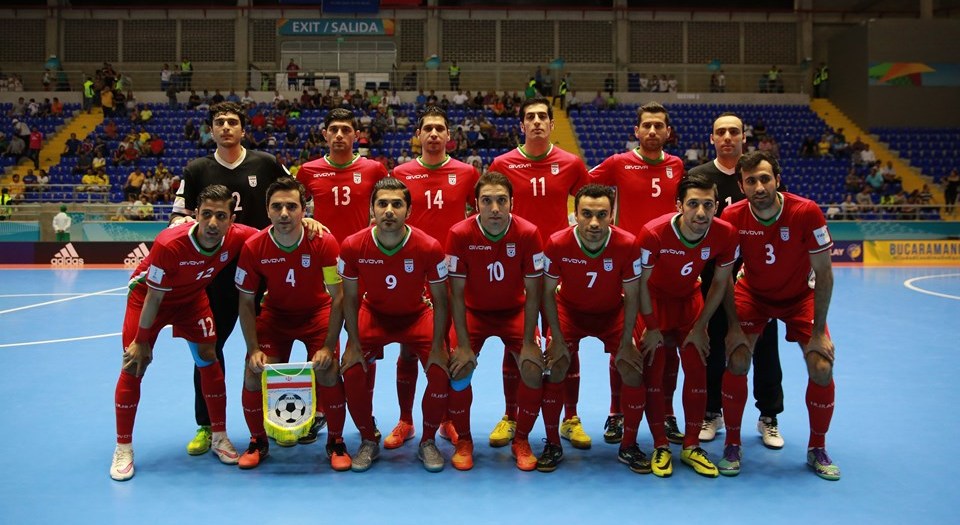 Iran defied the odds against Brazil in a match that also defied belief. As expected, A Seleçao controlled the early exchanges and went two goals up thanks to Falcao. The Asian champions quickly pulled a goal back and remained in contention through to the closing stages, eventually forcing extra time and penalties, where they finished the job off and ended an era. Having appeared in six of the seven Futsal World Cup finals to date, and come third in 2004, Brazil will be absent from the quarter-finals for the first time ever.
Iran National Team players honored the greatest idol in Futsal history "Falcao"
All around Bucaramanga's Coliseo Bicentenario, there was disbelief. No-one could believe the game they had just seen – a pulsating 4-4 draw between Brazil and Iran, decided on penalties. No-one could believe it was the Brazilians going home. And above, no one could quite believe that this was the end of Falcao in Seleção yellow.
It wasn't supposed to be like this. The script clearly read that there were at least another two hours of Falcao magic to come at the FIFA Futsal World Cup Colombia 2016. But Iran spectacularly ensured that this narrative went up in smoke amid the fiery passion of a night that will live long with everyone on the court.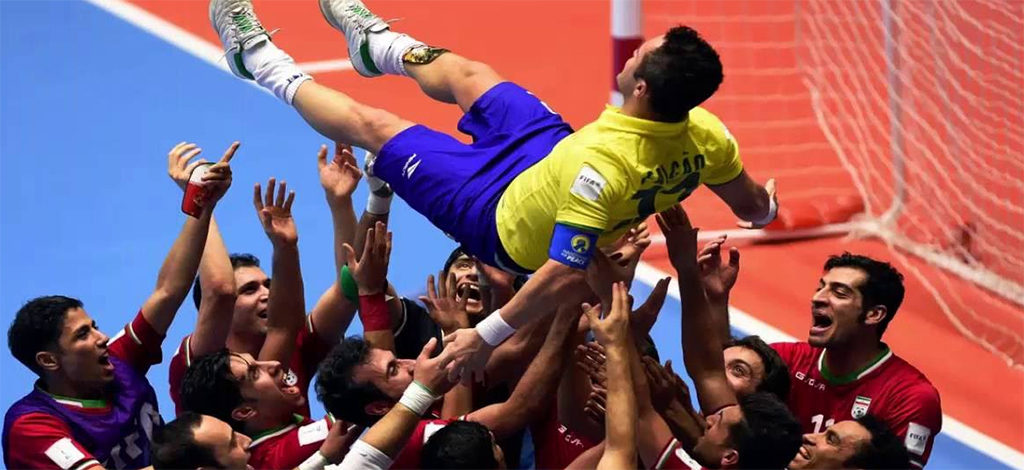 While celebrations were wild for those in red, they were well aware of the significance of Ahmad Esmaeilpour's converted spot-kick, following on from the departing Brazilian legend, who had moments before converted his own penalty. As one, the entire Iran team went to Falcao to say their own farewells and, in doing so, throw him into the air in celebration of a career that has left an indelible mark on futsal.
But, despite hitting three of Brazil's four goals to sign off – showing has talents have far from deserted him, defeat always stings hard for a champion. "I remain very happy having finished my career with a hat-trick but unfortunately they are worth nothing," he told FIFA.com as he walked to join his grief-stricken team-mates on the bus.
"These goals are of no real value; they are just helping me to improve my record. If I was able to change everything I did in this tournament, including the goals, and be able to trade it to become world champion, I would in an instant."
That all-time scoring record, which he clinched in their final group game against Mozambique, has swelled to 48, accrued across a record 34 matches in a record fifth tournament. So, while a last moment of glory has not added a fairy tale sparkle to his legend, that legacy is immovable.
Source: FIFA.com