2018 U.S. Youth Futsal I.D. State Trial Dates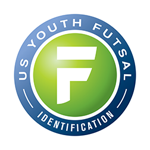 The U.S. Youth Futsal I.D. program is designed to identify and develop elite players in the most challenging and competitive environment possible.

Selected players are invited to attend a local identification camp in their state. Participants receive multiple training sessions and training matches under the leadership of U.S. Youth Futsal and staff coaches.

Top players from each State Futsal I.D. camp are invited to participate in the U.S. Youth Futsal National Futsal I.D. Camp, which will be held in Kansas, July 2018. Top players selected at the National I.D. Camp will form U.S. Youth Futsal Teams in which will train together and travel internationally.
2018 Florida I.D. State Trial
---
Naples Futsal will host the 1st U.S. Youth FUTSAL I.D. in the of Florida.
Date: April 28-29, 2018 (Saturday and Sunday)
Location: North Collier Regional Park
1500 Livingston Road, Naples, FL 34109
---