Referee Development
Florida Futsal Association works closely with the U.S. Soccer Federation and Florida State Referee (FSR) organization to ensure that all officials and assignors are certified and annually re-certified. Assignors and referees must be U.S. Soccer certified to work U.S. Youth and Adult Futsal games.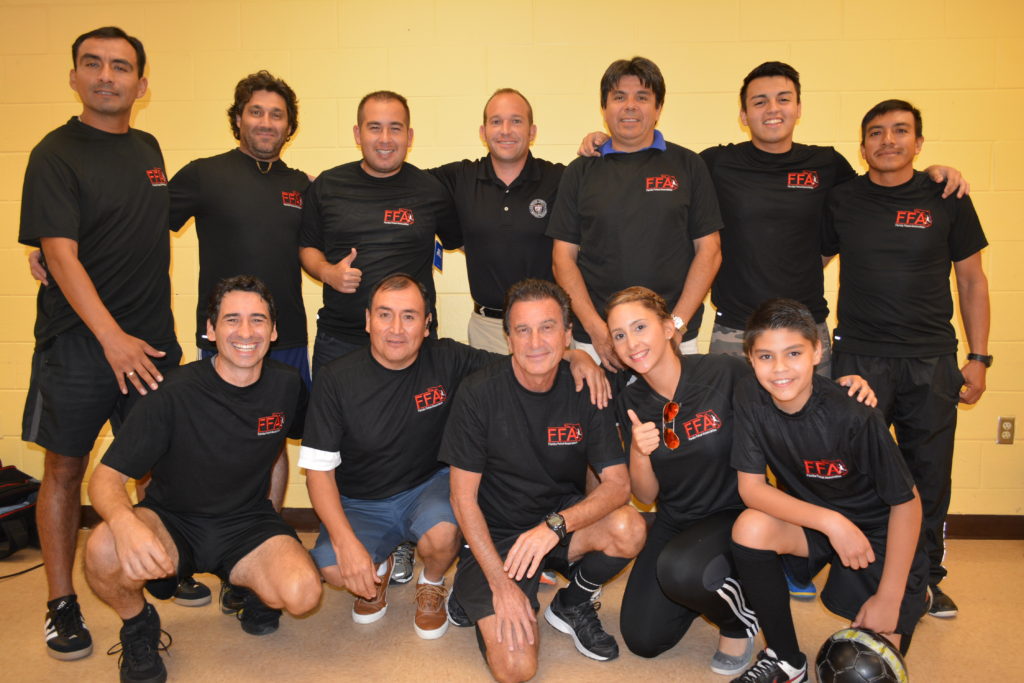 Some of the Florida Futsal Referees after a futsal clinic with the FIFA Referee and Instructor Mr. Shane Butler in Naples, FL in the Summer 2014.
Florida Futsal Association and all their futsal leagues uses US Soccer Certified Futsal Referee.
Florida State Referees INC (FSR) is the State Association to take the course in order to be certified in the State of Florida.
---
FLSRC has developed a custom system for education and certification. There are some differences between the new system and the old. These guides will help you navigate through the site with ease.
If this is your first time accessing the new system, regardless of any previous registrations with USSF, you must click the blue button and "Create Account". You must complete this process, the information and the email address you provide will be verified, before you are allowed access to this system. Once the system has verified the information and email you have provided, you may log in using the green "Log In" button.
Futsal Courses Available in the State of Florida (FSR)
Grade 8 Futsal Referee - Entry Course
Grade 8 Futsal Referee - Re-certification Course
Grade 6 National Futsal Referee - Entry Course (Coming Soon)